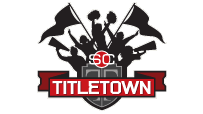 I hate how ESPN does their stupid time killing segments during the "off" season (summertime). They are pointless. Why should anyone give a crap about them just because ESPN repeatedly pounds it into your brain? EX. that stupid ass tournament they with all the different athletes from different sports. (I can't remember what it was called cuz I turned it off every time)
ESPN is at it again this summer, but this time its dubbed "Titletown". Anyways if you give a crap about it, here's the link to the Pittsburgh nomination for "Titletown".
(PS - at least ESPN got something right, they fired Sean Salisbury)
Hossa negotiations should be heating up real soon according to the Trib. Hossa is the top free agent in the NHL so hopefully we can get him signed before the Rangers, Senators, or Bruins can try to dig their claws into him.
Here's some of the good and bad that comes with signing Marian Hossa. (Does this guy have a nickname? If not, he needs one if we resign him) Also, some other news from around the NHL.
There's a 3 day sports festival called The Parade of Champions this weekend at the History Center in the Strip District. They are even filming part of Sportscenter from there on Saturday.
You're a little late on this list; we coulda used it a few weeks (or even months) ago buddy, but here's 10 songs that get hockey fans going.
Here some of the best paid benchwarmers in sports.
Apparently, throwing like a girl is really paying off...
And finally, the best pizza in the US - what can we say we love pizza.
Until later...