Here's a couple of links to get ya fired up for tonite's Game 1 of the Stanley Cup Finals...Enjoy!
Blockbuster Weekend
The Pens' merchandise sales are up 140%, which is good news for Greenfield, aka the Bootleg Capitol of Pittsburgh...
AOL has 5 reasons the Penguins will win the Stanley Cup. Could one of them be the awesome goal calls of Mike Lange?
Penguins will not only have to stick to the game plan in order to defeat Detroit, but they will also have to win some games on the road to start off the series.
At least my hard earned dollars (note from Snack - HAHAHAHA) won't be going towards the Mayor's vacation. He will be paying his own way to Detroit for the Finals.
Oh you're from Detroit are ya? Well in that case…NO OCTOPUS FOR YOU!!!
If you don't like talking trash, well then, you're just a sissy.
ESPN Page 2 gives you 44 reasons the to watch the Stanley Cup Final… as if we really needed it. (or just do yourself a favor and check out our Top 10 Reasons the NHL Playoffs Rock)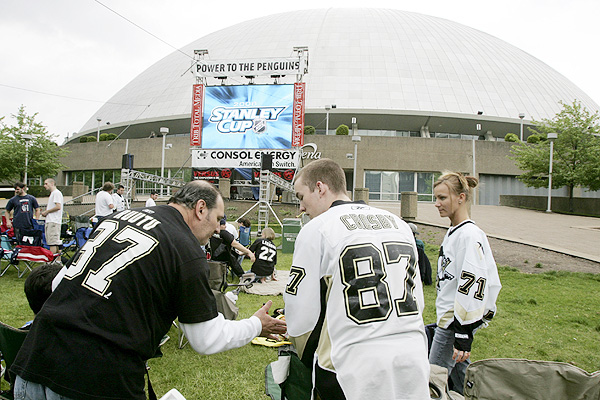 GO PENS!!!
Until lata...